HEALTH COACHING
As a certified health coach, through the Dr. Sears Wellness Institute, I offer a variety of services to help individuals and families achieve their wellness goals. I share trustworthy information on nutrition, fitness, and stress management in a simple format backed by science. My health coaching is more than a diet and exercise program. I teach you how to enjoy eating real food and celebrate living. Participants learn skills to boost energy, sharpen thinking, and protect themselves from things like heart disease, diabetes, Alzheimer's, pain, and inflammation. I support you in achieving health goals and positive behavioral change.
Individual Consultations
Discover the best ways to achieve your health goals during this personal, one-on-one consultation where we will evaluate your current lifestyle, identify your individual needs, and develop a plan specifically for you. I will encourage and help you to mobilize internal strengths and find external resources and support. I help you develop self-management strategies that lead to sustainable, healthy lifestyle and behavior changes.
Scientifically-Based, Doctor-Developed Weight Loss Solutions
Research strongly supports the notion that dietary quality, not quantity, helps people lose and manage their weight most easily in the long run. It also suggests that health nutrition advice needs to move from telling people to obsess over calories and instead encourage them to avoid processed foods made with refined starches and added sugar.
Exercise and Physical Activity
The American Heart Association recommends at least 150 minutes of moderate-intensity aerobic activity each week. You can knock that out in just 30 minutes a day, 5 days a week. Each person can start with an easy-to-do activity routine, make small changes, and gradually build an individual program that works for you. Every minute of activity counts toward your goal and brings with it a multitude of benefits. The health advantages are hard to ignore, everyone has something to gain from exercise regardless of age, sex, or physical ability. Here are some of the ways exercise can lead to a happier, healthier you:
improves health conditions and prevents disease
controls weight and improves self-image
reduces stress and increases productivity
enhances creativity and memory
improves mood, boosts energy, promotes sleep
Exercise and physical activity can be enjoyable. They allow you to unwind, enjoy the outdoors, and simply engage in activities that make you happy. Physical activity can also help you connect with family or friends in a fun social setting. So, this is easy! Just move more, with more intensity, and sit less. You don't have to make big life changes to see the benefits. Start building more activity into your day, one step at a time.
Nutritional Solutions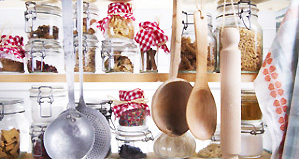 Pantry Makeovers
During this interactive home consultation you and your family will learn how to read a nutrition label, which foods to consider replacing with healthier options, insightful cooking and shopping tips, and more. Cleaning out your pantry has never been this fun!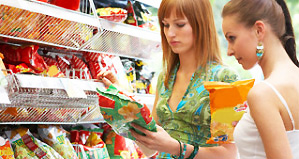 Smart Shopping
Shop with confidence when you discover the secret to identifying healthy foods. Don't let the aisles and aisles of choices at the grocery store intimidate you. Receive a suggested brand(s) shopping list and personalized attention during this fun shopping trip.

Menu Planning
The key to healthy eating is to fill your plate with foods that provide high quality nutrition. You will learn to choose foods which are nutritious, versatile and readily available at a reasonable price, and contain minimal harmful substances. Menu planning is one of our most requested topics.