I graduated from the Southeastern School of Neuromuscular and Massage Therapy in Jacksonville, Florida in 2001. My many years of experience have given me proficiency in a variety of bodywork techniques. I practice traditional Swedish Massage, Clinical Sports Massage, Deep Tissue Therapy, Myofascial Release Therapy, and offer the addition of Essential Oils, Hot Stones, or Hydrocollator Moist Heat Packs.
I specialize in Neuromuscular Therapy. This soft tissue manipulation aims to treat underlying causes of chronic pain. I use pressure to interrupt pain impulses and ease out toxic irritants which have accumulated at nerve receptor sites.
I often combine different massage techniques, while always being mindful of my client's level of comfort. I have studied the mind-body connection to chronic pain and have worked closely with health professionals to help reduce and relieve symptoms.
My goal is to provide quality bodywork in a caring atmosphere that displays competency and confidentiality. I work with my clients in a harmonious, cooperative relationship to reduce pain, promote relaxation, and awaken the body's intelligence.
I also teach my clients self-massage, and can schedule an appointment for partners to learn techniques to work on one another.
• 60 mins $70 • 90 mins $100 • Packages Available (buy 5, get one free)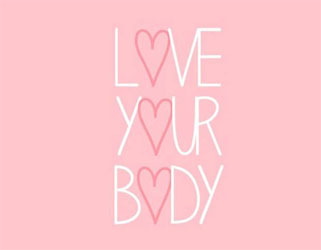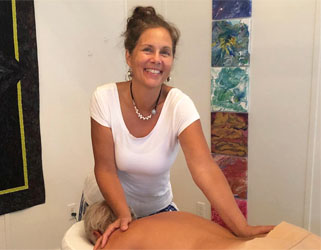 Benefits of Massage
An effective massage leaves you feeling wonderful. Your mind is clear and your body is relaxed. An occasional massage is a treat. Regular massage can do so much more. Each session builds on itself, helping your body maintain its relaxed state and allowing you to more effectively handle times of physical and mental stress. By adding therapeutic massage to your routine, you'll feel, look, and simply be healthier. In fact, the stress relief alone can improve your vitality and state of mind.
Massage is generally considered part of complementary and integrative medicine. It is increasingly being offered along with standard treatment for a wide range of medical conditions and situations. Studies of the benefits of massage demonstrate that it is an effective treatment for reducing stress, pain, and muscle tension. Some studies have found massage may also be helpful for the following:
Anxiety
Fibromyalgia
Headaches
Difficulty Breathing
Lack of Flexibility
Soft Tissue Strains/Injuries
Insomnia Related toStress
Myofascial Pain Syndrome
TMJ Pain
Poor Circulation
Decreased Range of Motion
Postural Distortions
So, brush aside any thoughts that massage is only a feel-good way to indulge or pamper yourself. To the contrary, massage can be a powerful tool to help you take charge of your health and well-being, whether you have a specific health condition or are just looking for a stress reliever.