I offer workshops to help you take charge of your health with information on how to feel younger and live longer. You will learn how to prevent illness and disease or even help repair your body from damage that has already been done. They will inspire you to eat healthy foods and get your body moving. You will also receive tips for coping with stress – a major factor in aging and illness.
I share information in a simple format backed by science. Best of all, the sessions are fun. You will have the opportunity to participate in activities and enjoy delicious snacks. I'll show you how to exercise anywhere, calm yourself with your breath, and revamp your favorite recipes with healthy substitutions. I help you learn to celebrate life.
My services include customizable group workshops for businesses, schools, and community groups.
Group Presentations
My fun, interactive, and educational health and wellness presentations are memorable and packed full of practical, affordable tips and advice. They are perfect for community events, health fairs, business luncheons, schools, and more.
Workplace Wellness Programs
According to researchers, for every dollar spent on employee wellness programs, employers receive three to four dollars in healthcare savings. Let me provide a wellness program customized to fit your needs!
A holistic approach to wellness starts with...
Understanding how your choices integrate and set the stage for overall health. 
L.E.A.N. Lifestyles
I offer a family of workshops that educate and support parents and caregivers of children in the four pillars of health - Lifestyle, Exercise, Attitude and Nutrition (L.E.A.N.). The programs are available in two ways:
L.E.A.N. Start workshops are presented as a series of either six 1-hour weekly sessions or three 2-hour weekly sessions. Materials are intended for families with children ages 3-12 and teach topics such as Traffic Light Eating, Brainy Breakfasts, the Truth About Fats, and Powering up with Protein and Play.


L.E.A.N. Essentials workshops are designed to be facilitated as a one-time, two-hour class where parents of children ages 3 -12 years old meet and learn simple strategies to enhance their children's health through topics like Traffic Light Eating, Brainy Breakfasts, and Watering their growing children. These topics are similar to the topics taught in L.E.A.N. Start, however the time allotted to each topic is very brief and less in depth.
Adult Healthy Aging
Prime-Time Health is a scientifically proven plan for healthy aging that is taught through four interactive workshops. These workshops can be taught at various locations and include hands-on activities, workbooks, healthy snacks and recipes. The program consists of four workshops: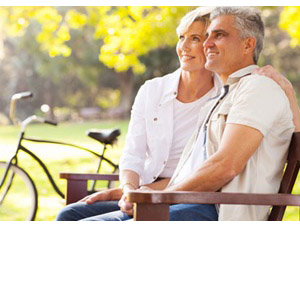 Open Your Internal Pharmacy
- Learn about the science behind your body's internal pharmacy. You can help your body produce these custom-made medicines and be in charge of your health.
Make Health Your Hobby
- Understand how the body works and focus on making good choices for great health every day.
Move Waste From Your Waist
- Waist size is a strong indicator of our overall health! Find out how to remove toxic waste and eliminate the health-harming chemicals that are produced by belly fat.
Live Without Pain and Inflammation
- Inflammation literally means the body's immune system is on fire. Learn the primary causes, and ways to reduce inflammation throughout the body.